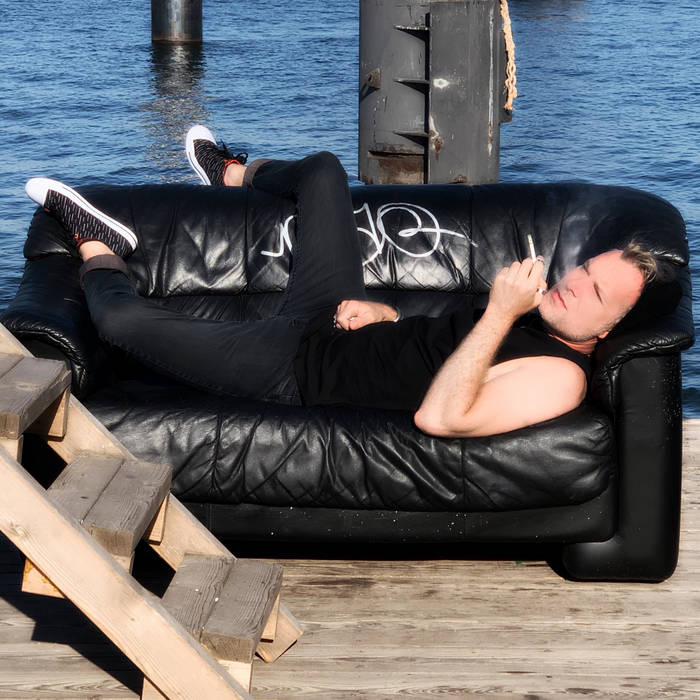 So... On this very page in history, which has been altered severely by nature (and for those two conspiracy maniacs out there: this means created in a freaky chinese laboratory under the constant supervision of a usa/europe/islam-coalition-regime, then directly fed to the people through 5G-radiation...--this obviously being a sarcastic remark) I should have been in either Paris, Hamburg, Berlin, Amsterdam, Rotterdam, Groningen, Antwerp, Montreux, and/or Nice right now, doing that thing I love most (this is such a sarcastic remark, even I blinked): LIVE PERFORMANCES TO PROMOTE MY UPCOMING RECORD...
Instead, I am just like you--who knew?--sitting at home, petting the dog, eating and drinking too much, keeping life outside... And although half of the planet (or more) is freaked out by this idea; it's everyday life to me. So nothing has changed very much for me, except for the fact that I am not on a stage right now, doing my best to promote the freaking f*ck--excuse my french--out of this new record.
So... what do we know? Well... I haven't postponed my album and the leading-to-the-album-E.P.s... However, I am forced--and it was an easy wrestle--to postpone my tour. I haven't, though, made my mind up about all this online-performing. I am not quite sure if I want to do it, but don't be surprised if I do. Don't be surprised if I refuse it either. As said; haven't figured it out yet.
Anyway, chances are, that I will return on a stage near you in 2022. Why then, you ask? Let me elaborate on that...
Well, I figure, once the roads are open again, all the big cash-machines will be booked first. Which is logical, since economy always wins. And who brings money to the counter more than Madonna? Or U2? Or Bon Jovi? To name a few. The stages will never settle for the lonely sinner-songwriters who have ten fans. (And don't think I am sad and lonely and for one moment think I am some kind of loser--I LOVE all my ten fans, and travel with joy and excitement for each and every one of them...)
Big bummer, though, is that after thirty years in this industry I managed to get invited to the Montreux Jazz Festival for the very first time, this year. Which is--surprised much?--cancelled. That being the bummer of the year, if it were to me. More to the point; I always wanted to meet Lionel Richie and Lenny Kravitz at the same time. Which is a Corona-dream-not-coming-true. Bummer-year!
Second of all--since we're still on the why-2022 subject--I'd like to say, that, this whole lock-down scenario has got me thinking. And when I'm thinking, I'm usually also writing. So, yes, I also made some Corona songs. Like every other musician on the face of this infected earth. And this week, I took some time to actually record those new songs. So, I was thinking: maybe I can't do the whole MINEO-live-thing; I'll come back with a combined tour.
So, dears, do focus on August for MINEO and 2021 for my Corona-record (yet-to-be-titled) and 2022 for some live-shit...
Oh, by the way...
Here's my Italians-Do-It-Beter-song which didn't make the album, but did make it to the second E.P. ON COMMON GROUND...